Two words frequently surface in Marco Minetti's story of love for and dedication to a life in clay: technique and community. While his story begins with a reverence for traditional training, he continues to experience the need to learn and iterate. A fascination with travel and culture nourishes his desire to share the traditions he studied in East Asia through a global masterclass program. In his journey as an artist, he strives to honor the past while his life and practice seek to move freely in the present moment.

Marco's relationship with pottery started almost by chance. He was attending a ceramics studio open course in his last year of University in Los Angeles when a series of events triggered in him a profound enthusiasm to learn more about clay in both its technical and relational potential. Saturday mornings he discovered a group of gathering students of all ages and backgrounds from the community near and far. People from the local area and within a few hours away were driving each week to spend time together sharing knowledge, advice, home-cooked meals, and laughter, engaging with the material and each other. Over a backdrop of lively Cuban music playing on the radio, Japanese incense would mingle with fresh blossoms brought by a member for flower arranging, ikebana. An eclectic group of kindred spirits, they had formed a real community and had been gathering there for decades, a weekly creative staple in each person's life.
Marco was struck by the way he was immediately welcomed into this space. There was something about the community that was greater than the sum of its parts that was so compelling. The coming together of people and ideas in the ultimate pursuit of beauty—was this not a distilled microcosm of culture itself?
Marco observed the care this group had invested in that space. The key was a strong respect for one another's creativity while nurturing an atmosphere of welcoming calm, discussion, and critique. Moments of peace and moments of spontaneous salsa dancing peppered the scene. The common passion he found there was as profound as the one of a family. He did not know it at the time, but these emotions, and specifically creating a space for others to feel them too, would later provide the background motivation behind launching his own community of ceramic students in Korea.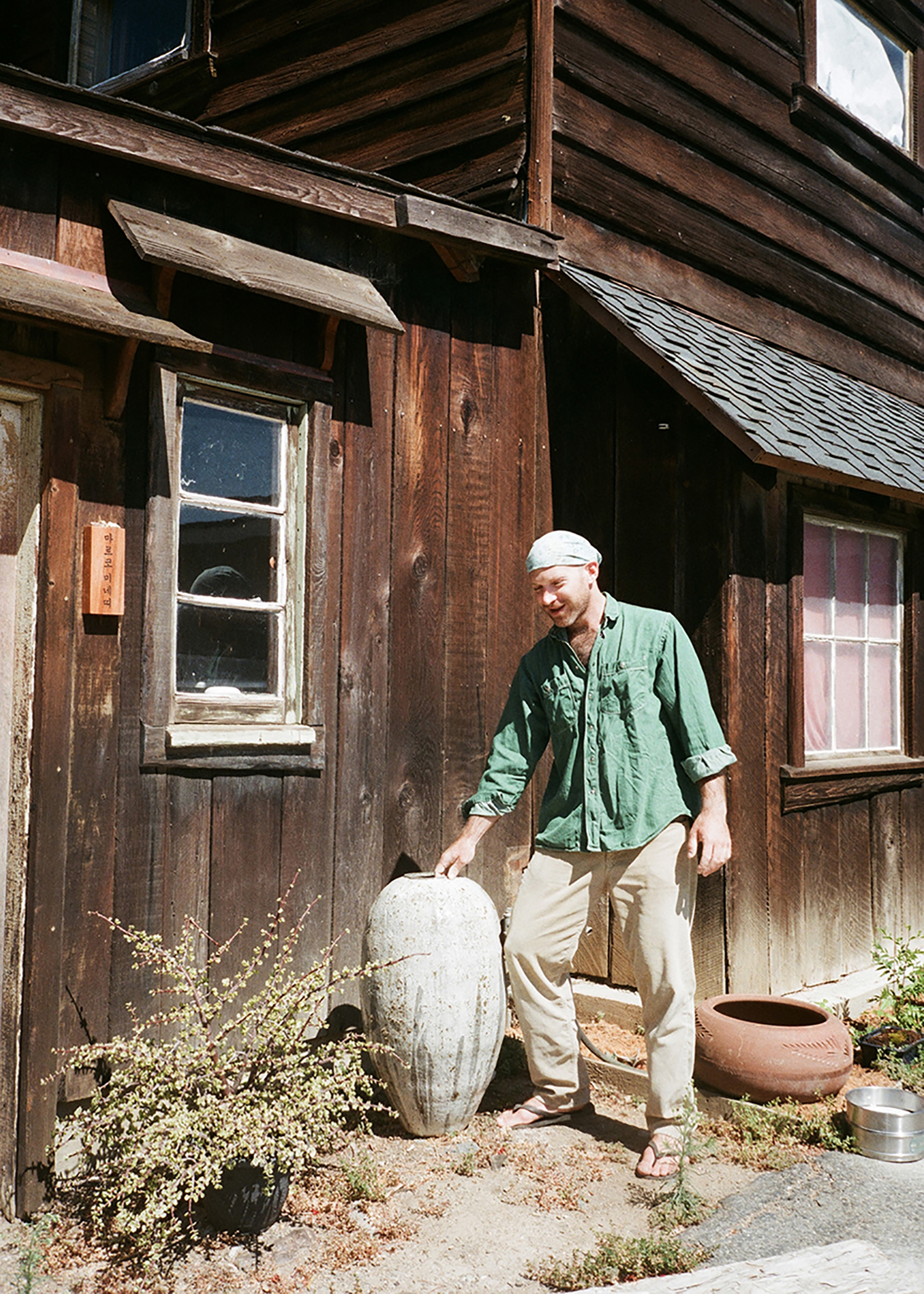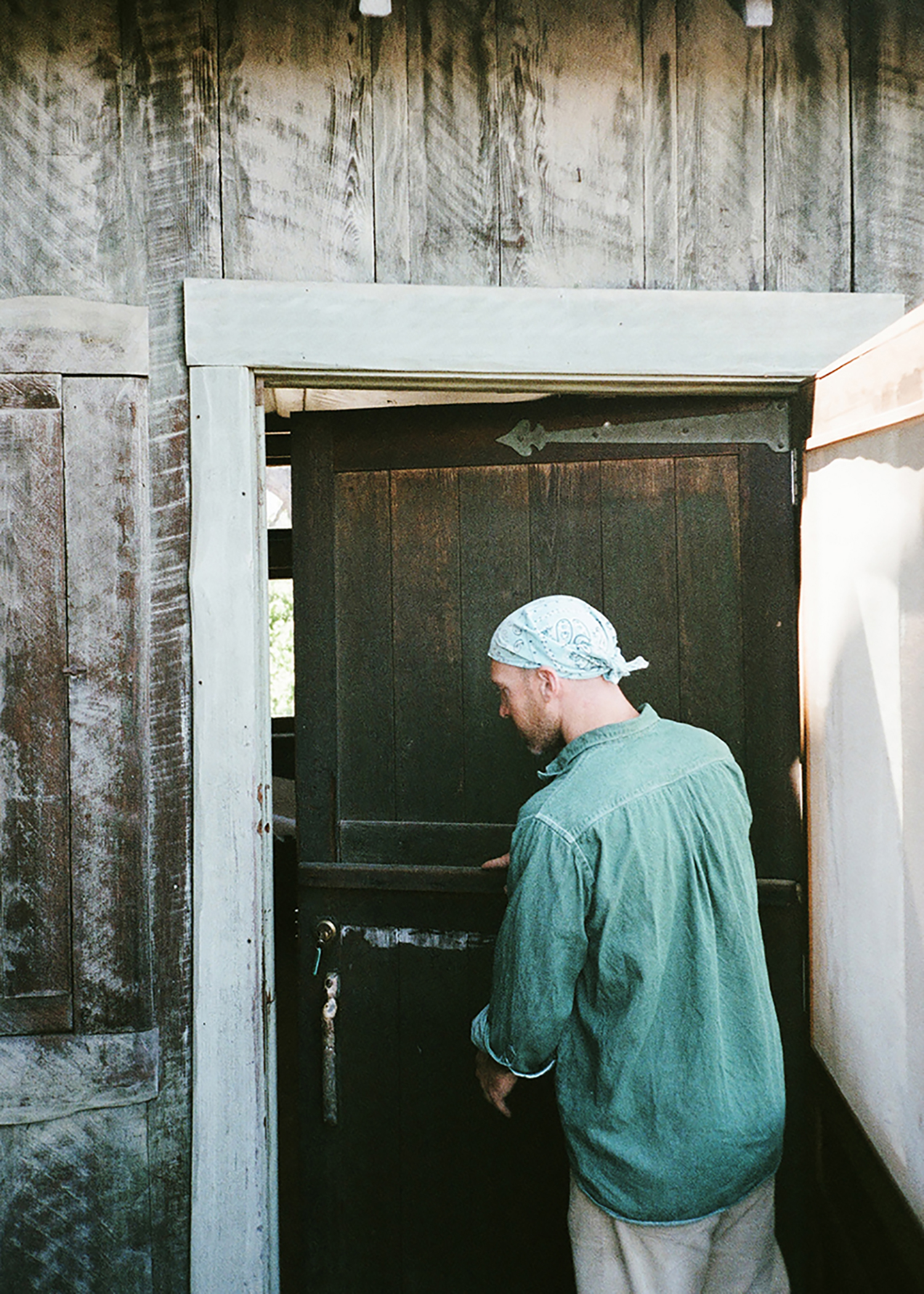 Around the same time, one day as he was dropping off a friend at the San Francisco airport Marco casually walked past a series of display cases exhibiting Asian ceramics by several artists. Large sculptural objects immediately struck him deeply and as he approached the exhibit to view the name and origins of the artists, he discovered they were from Korea. Initially, his connection to the art was not consciously based on technique, nor Korea in particular. Rather it was the impact and volume of the Onggi forms, the Korean large jars used for food storage and fermentation, that sparked in Marco a strong relationship with the technical aspects of ceramics. A few months later, in 2015, he boarded a plane with a one-way ticket to Korea and a single bag, determined to meet those artists and find an apprenticeship in the old style. After six months of studying the language, he moved from Seoul to Icheon (Gyeonggi Province) to join onggi master Kwak Kyungtae in the intimacy of his studio, home, and family.

The following years were almost entirely dedicated to working for the master studying diverse making methods and learning about the fundamental aspects of everyday life running a studio. Processing clay, cleaning, preparing wood for the winter stove and kilns, production on the wheel, stacking and firing kilns, and preparing coils for the master's large onggi jars, to name a few. They were nearly five years of intense days and little rest.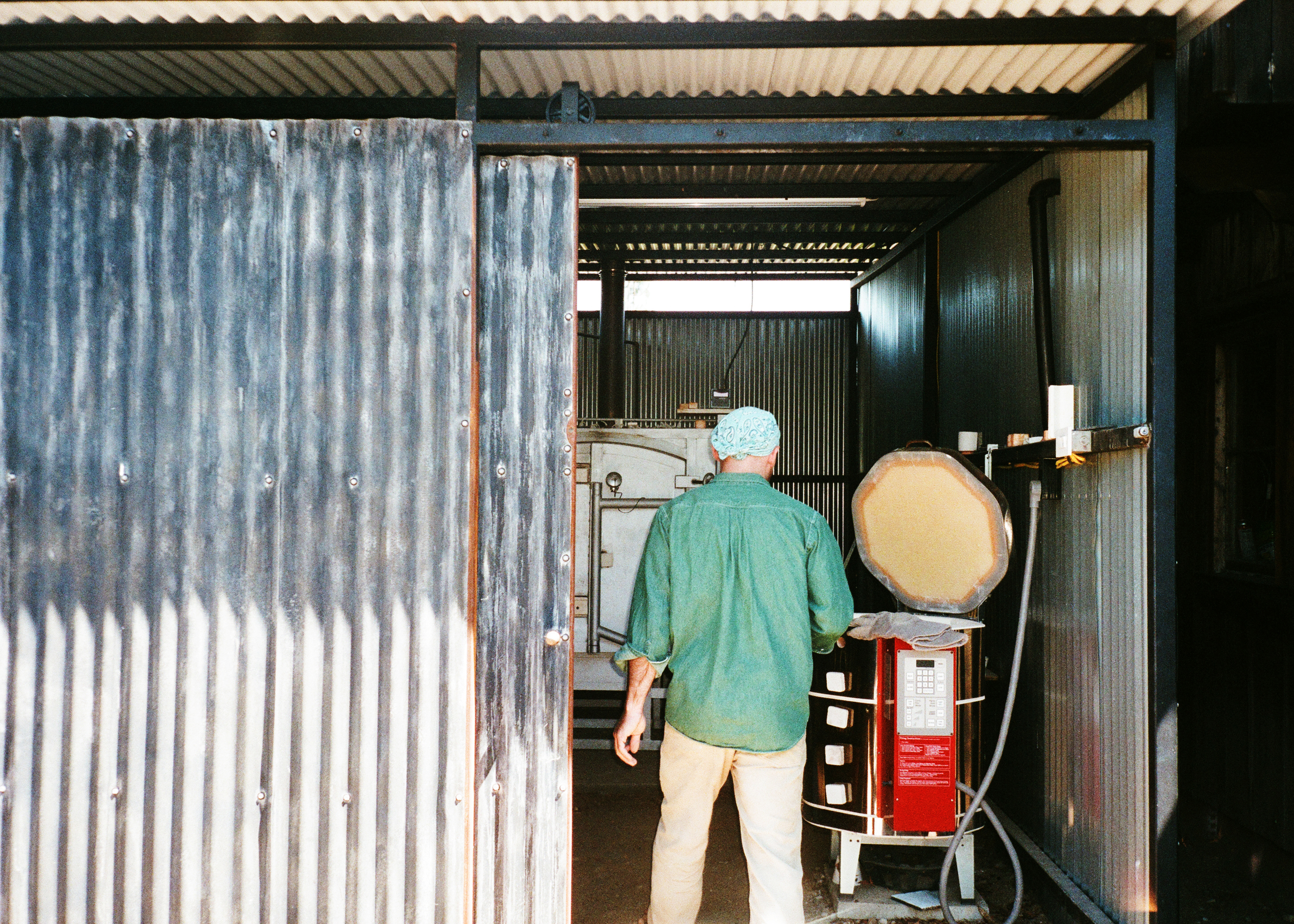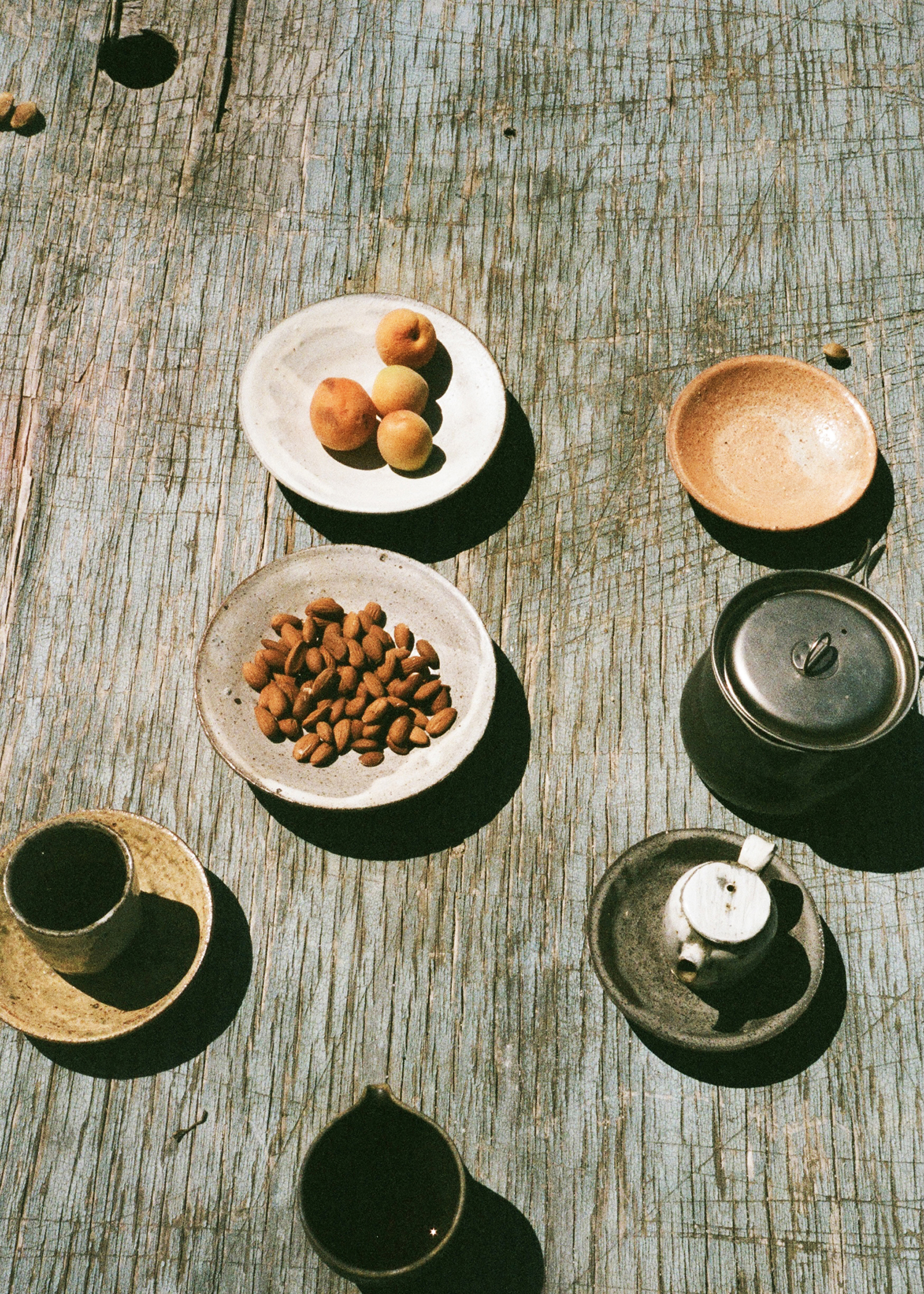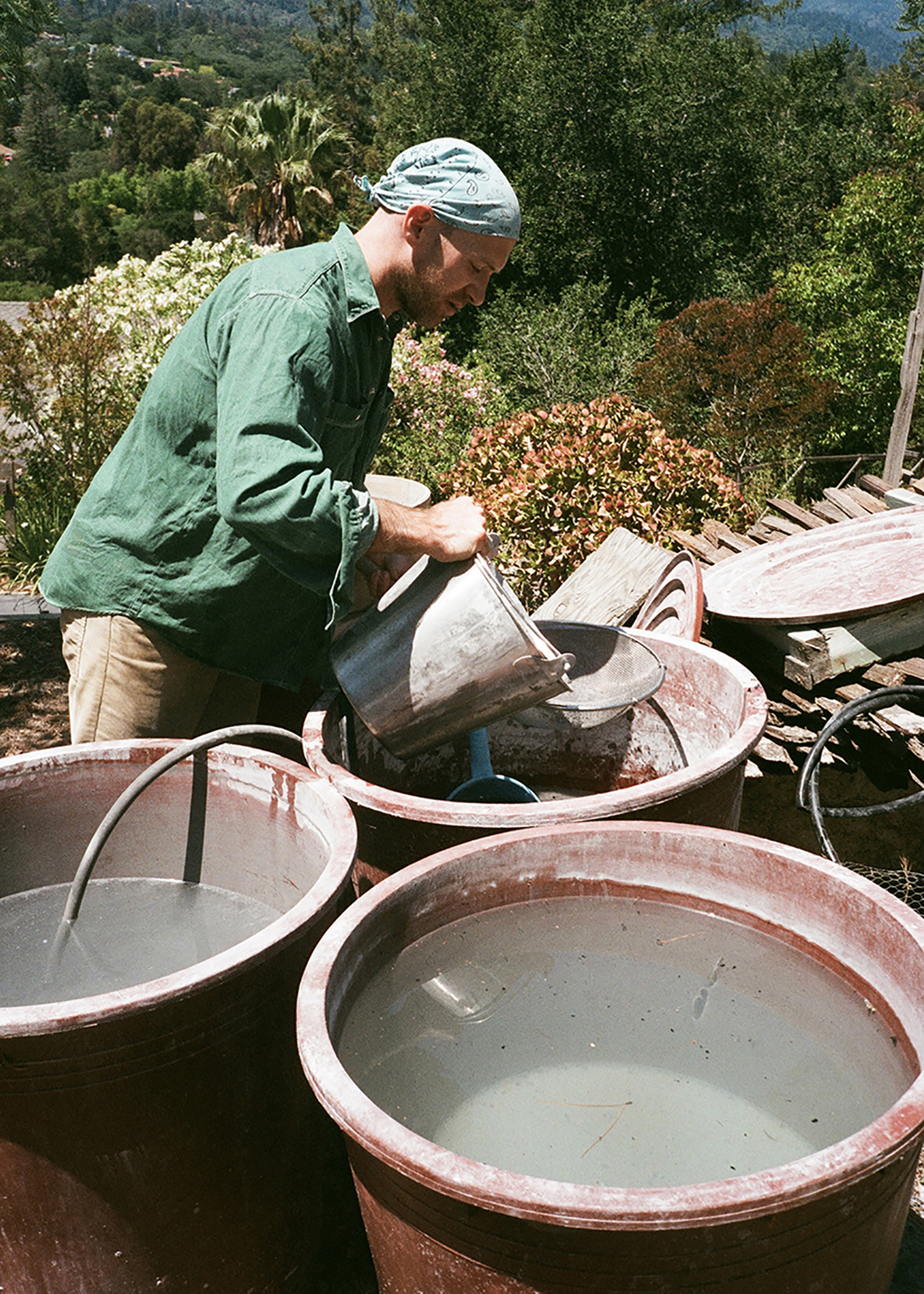 Having posted about his journey on Instagram since the very beginning, Marco had developed a loyal following, including many potters and enthusiasts eager to absorb Korea's beauty through his camera lens and words. Sharing the simple country life he was living among fields of rice and ginseng studying clay, Marco saw the potential mutual benefit of sharing what he had the privilege of being exposed to with people from all over the world who had a desire and a willingness to travel but did not necessarily want to invest years of training as he had. Suddenly he found himself at the convergence of two worlds, paving a way through language and cultural barriers to give back the lessons learned to the ceramic community. With his master teaching and Marco translating, the duo founded a masterclass teaching program combining ancient wheel throwing and onggi techniques with Korean food, language, and culture. A condensed form of apprenticeship-like training in just a week or two of immersive workshop bliss. It was in the context of these international workshops that he encountered once again the energy he experienced on those Saturdays in Los Angeles years before, and he knew he was on the right path.
In 2020 Marco established a small studio in California and having been forced to put in-person teaching on hold due to the pandemic, started a two-year material exploration to further his personal work. Since then, and as pandemic restrictions eased, his relationship with Korea, his master, and clay has matured, like aged wine. Courses in Korea have since resumed and there is something more authentic and distilled today than when they started. Perhaps time and space allowed them to breathe and reflect on the values and experiences they want to create for others, Marco explained to us during our conversation.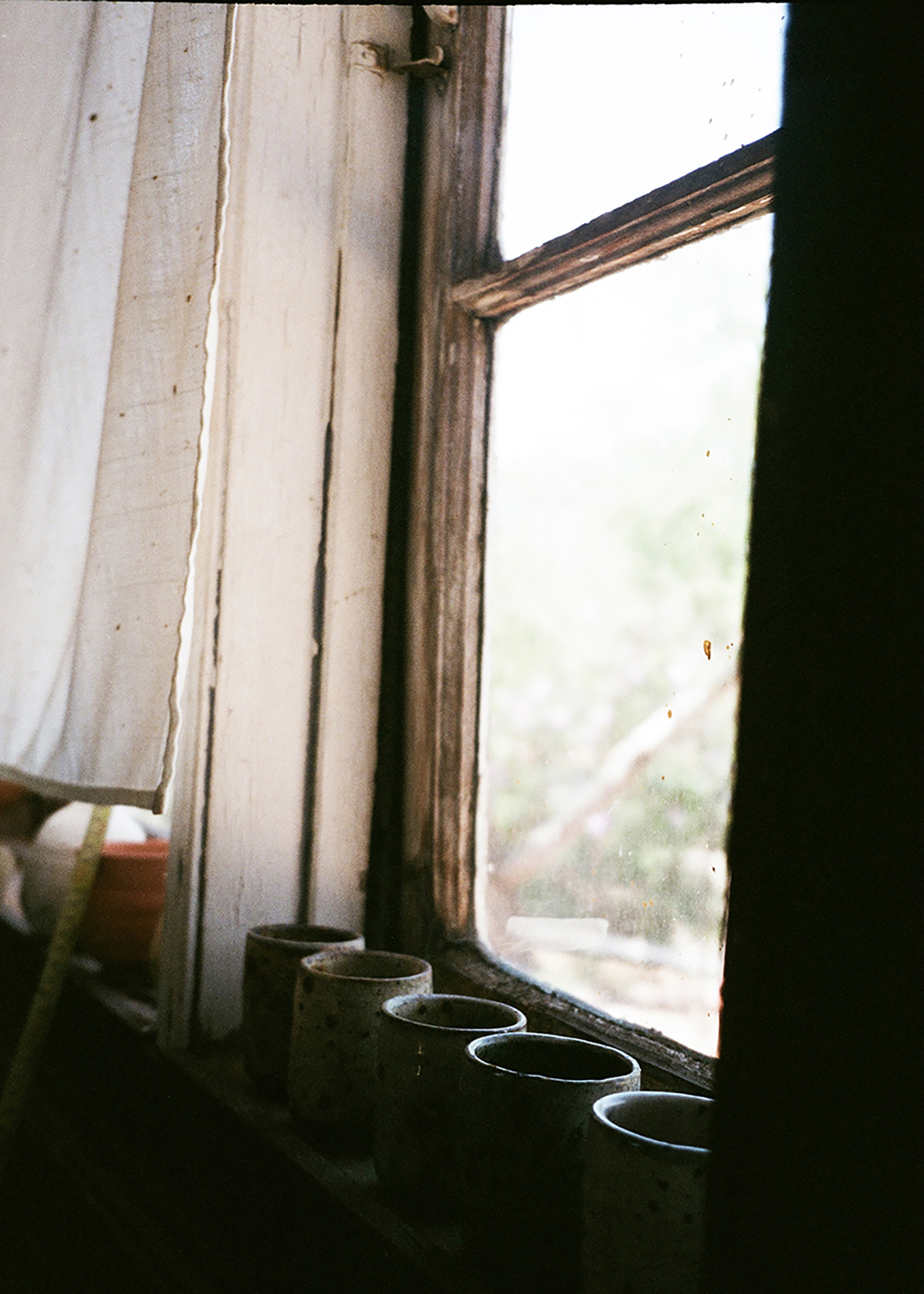 With work exhibited and sold in places like San Francisco, Seoul, Paris, London, Berlin, and Genova, his work continues to grow and unfold. His dedication to using wild clays and natural materials contribute a vivid and sensitive palette through which to express his voice in ceramics. He explains that one of the hidden relational powers of clay is that in touching it, it touches us back. There is a human quality in the way it gives and resists force when pushed or squeezed. He believes the plasticity of clay offers a similar benefit. Working with clay we are contemporarily touching and being touched in return, giving and receiving back in a dialogue. The language of this dialogue is tactile, visual, and emotional.
When we ask Marco how he feels about clay and his work we can see a smile growing on his face. Clay is like us humans — it has limitless potential but we must work within certain boundaries also. He reflects on one of the beautiful facts about onggi he remembers from his teacher's master Heo Jin-Gyu from Ulsan(Gyeongsang province)" Onggi only exist and serve us for a few hundred years—after that they start to break down, weathering away and returning to the soil. We are only borrowing the materials." Material has impermanence and is cycled through time. We are also a living reflection of that truth. Marco finds renewed nourishment from the physical qualities of the clays and materials in the making process, noting that sometimes self-expression is dominant, other times the self is quiet and the material takes more presence. It is a dance, a very archaic movement that we humans have been engaged in for as long as we have walked the earth.
Looking at the future, Marco intends to move in new directions with his work. While he has spent recent years focused on the making aspects, he wishes to be more intuitive there and more explorative in the firing approaches, allowing the interaction between potter and kiln to speak its own truths into the aesthetic. He wishes for a renewed intention behind the work, and, above all, to continue to engage with new materials and with others. Indirectly he continues witnessing the longevity of the rapport established with people using his pottery for years in their own lives. He is constantly trying to find ways to extend that and share the physical practice with others as well. There is so much that goes on behind the scenes, he notes. Marco believes the way clay affects us can be a precious gift. From his teaching experience, he reminds us that one of the most common issues students face is not a lack of ability, but rather a lack of patience, mostly with themselves. Many people are moving through life too quickly, both physically and emotionally. Clay presents a mirror and forces us to face ourselves as we are, realize we can slow down, repair if we make a mistake, course-correct, remain flexible and learn to better manage expectations. Let the unknown delight us. Let clay be a meditation, guiding us and manifesting its redemptive qualities. Let us enjoy that together.