"There is a tension in objects that goes beyond function. They encapsulate dimensions in which cultures can find their space."
Craft is the language Robert Sukrachand chose to connect his own two cultures, Thai and American. While growing up in a suburban town in Massachusetts, the feeling of 'in between' was very strong in Robert's childhood and teenage years. Questioning his sense of home and belonging has always been a necessity for him, when travelling to Thailand every summer in a world in which distance meant much more than what it means today. How could he communicate in two places that, despite their differences, both belonged to his own story? And how could he overcome the feeling of being split in two personas according to where he was? Today, Robert found a personal way to answer these complex questions by creating a community around making and moulding tactile objects he everyone freely belong to.
Robert's connection with craft started when he was already an adult. After graduating in documentary photography at NYU, he practised visual storytelling as a way to search for home and a stronger sense of belonging, building an affinity to the way of life he was documenting in Thailand. A few years later, while learning to work with wood in a community class in Brooklyn, Robert experienced for the first time a touchable gratification coming from objects shaped with his own hands. For eight years he ran a furniture design studio, but as soon as the business become financially stable, he realised he wanted to focus more on technique and the manual side of craft, while being freer from city life constrictions.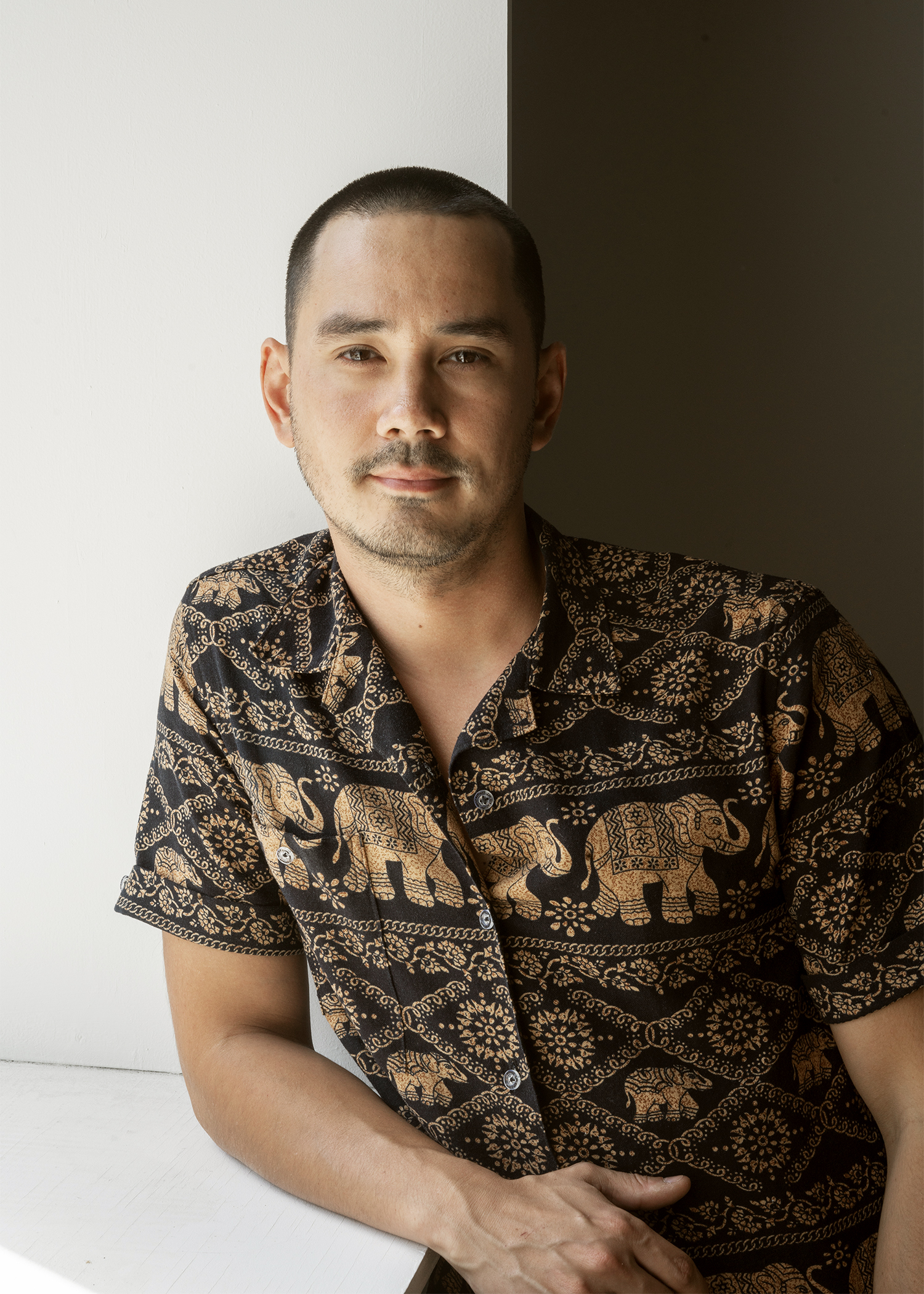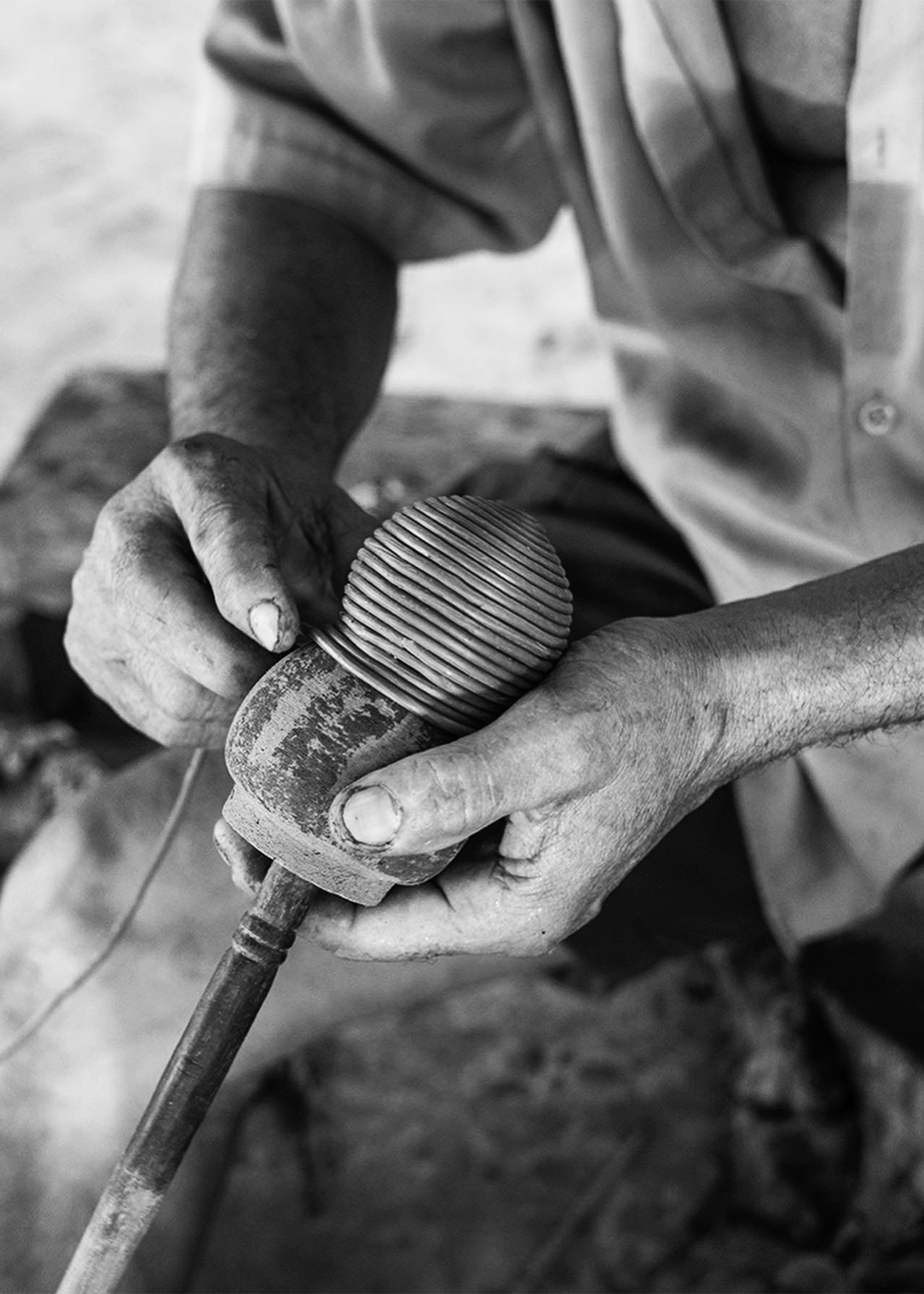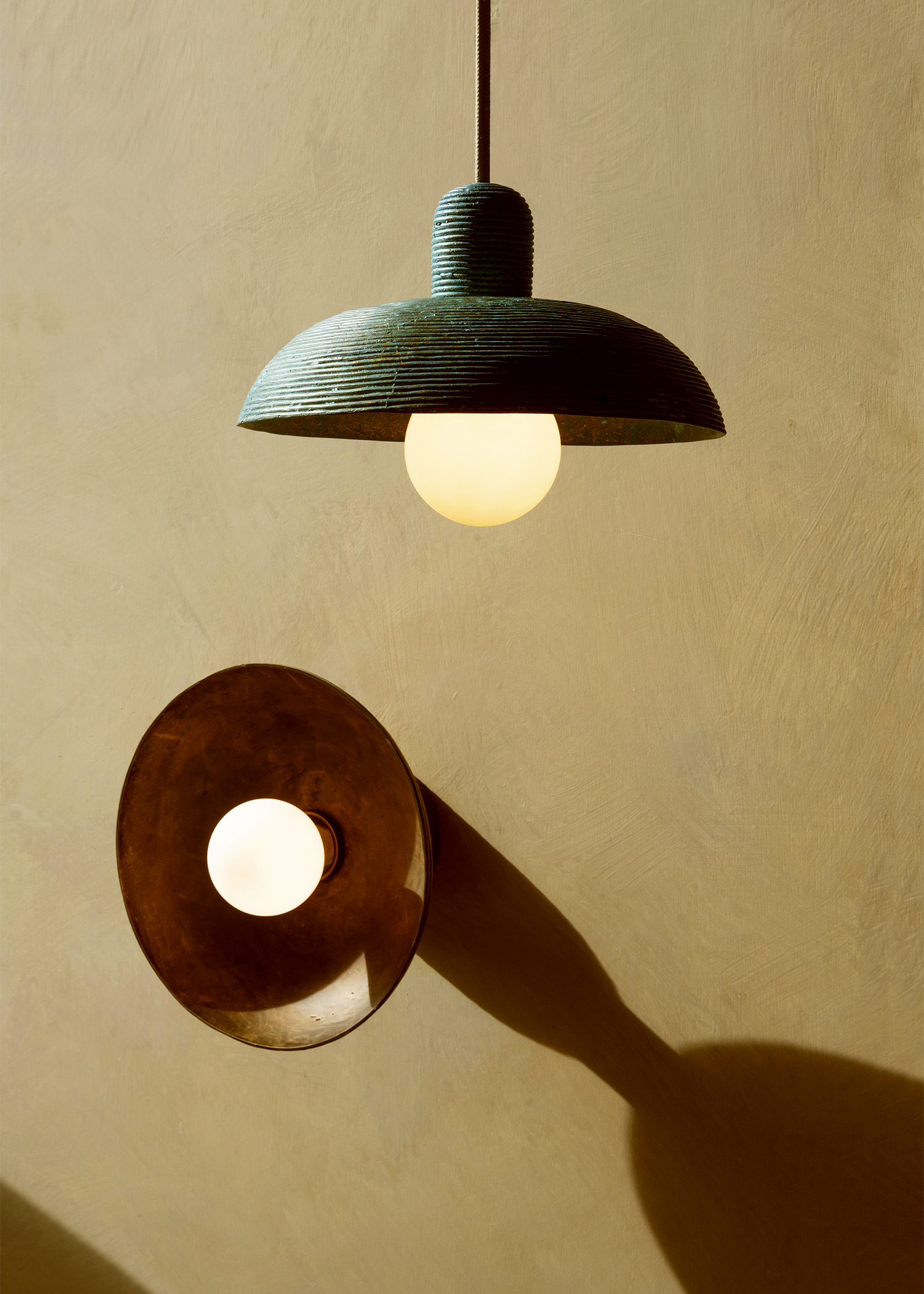 After fifteen years in New York City, Robert moved to Thailand and is now finishing renovating his new five-story studio in Chiang Mai, which aims to be the headquarter of a new community he is shaping around craft, collaboration and informal exchange through practice. In the end, for Robert craft has always been a matter of connecting people.
When Robert first arrived in Thailand, his practice was essentially about learning and exchanging ideas rather than making products. Entering a community is first of all about listening and absorbing local habits and techniques, he recalls. However, Robert was immediately very careful in defining his intentions: he wanted to meet local communities and understand their production process, cautious of not becoming local suppliers' main client, avoiding them to rely on him only.
From this feeling of alienation Robert quickly learnt that connecting cultures was his opportunity to heal. He feels more a translator than a designer, he explains us, making himself understood through the use of materials: it is the possibility of connection itself that generates craft. Bridging cultures, and in particular the American and Thai one, has created a new space and vocabulary for those who feel split. Like Robert says, it is a whole new vernacular. This personal need resonated with a lot people, who responded to his project with great enthusiasm. While some artists get passionate about craft mainly to master techniques in a meditative way, Robert cherishes the most having people interacting with his work, whether by buying the final object or being part of the process at any step.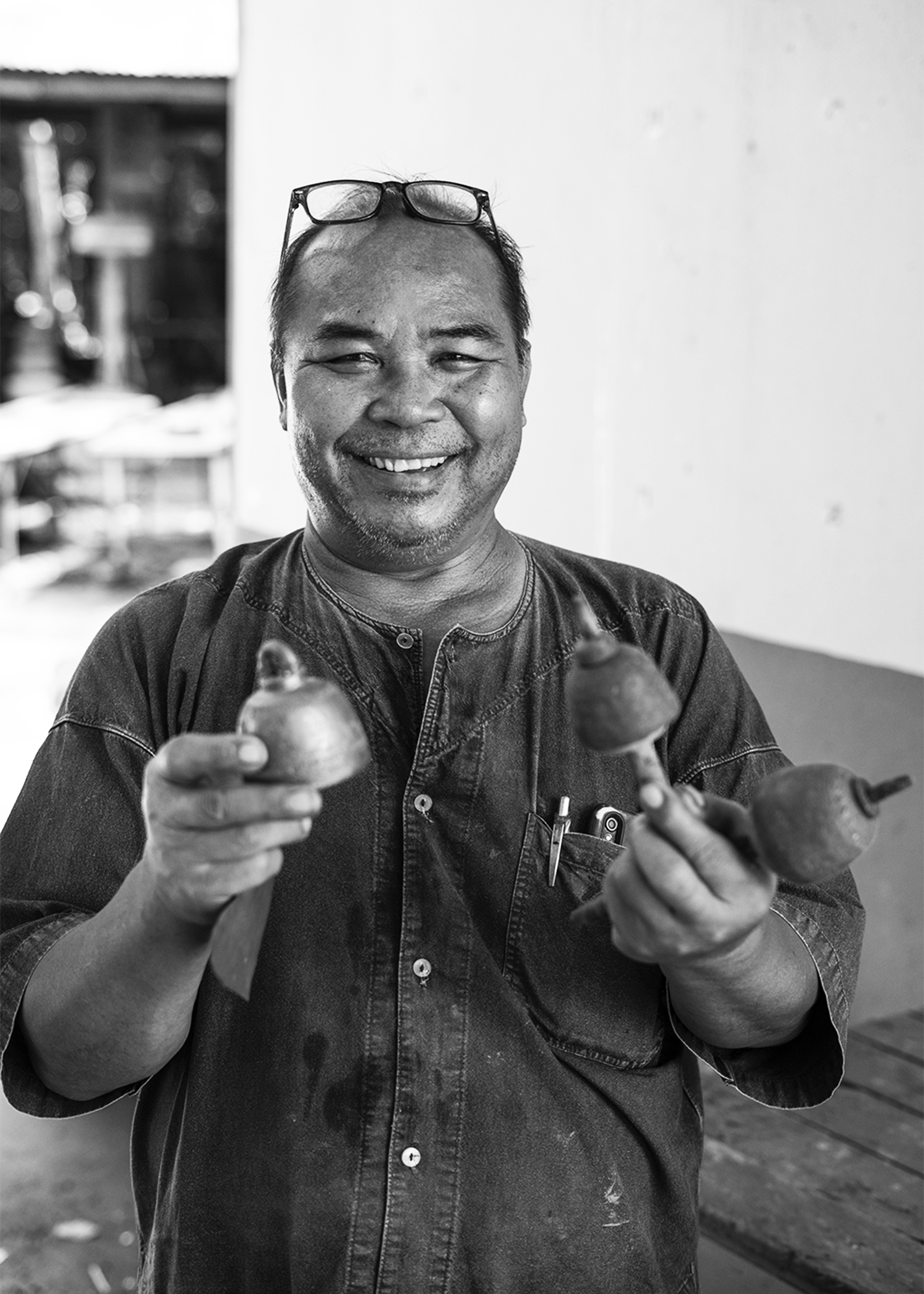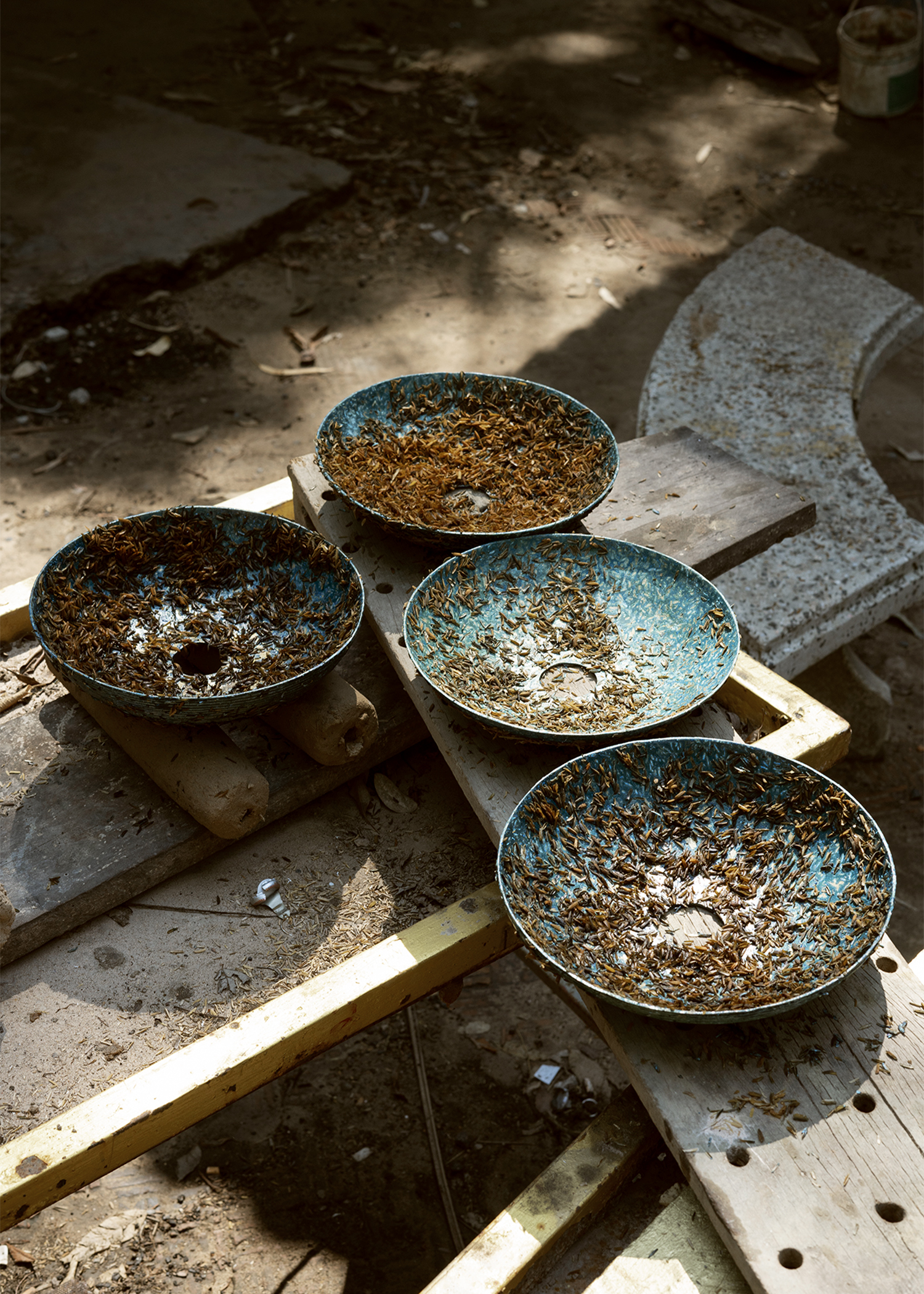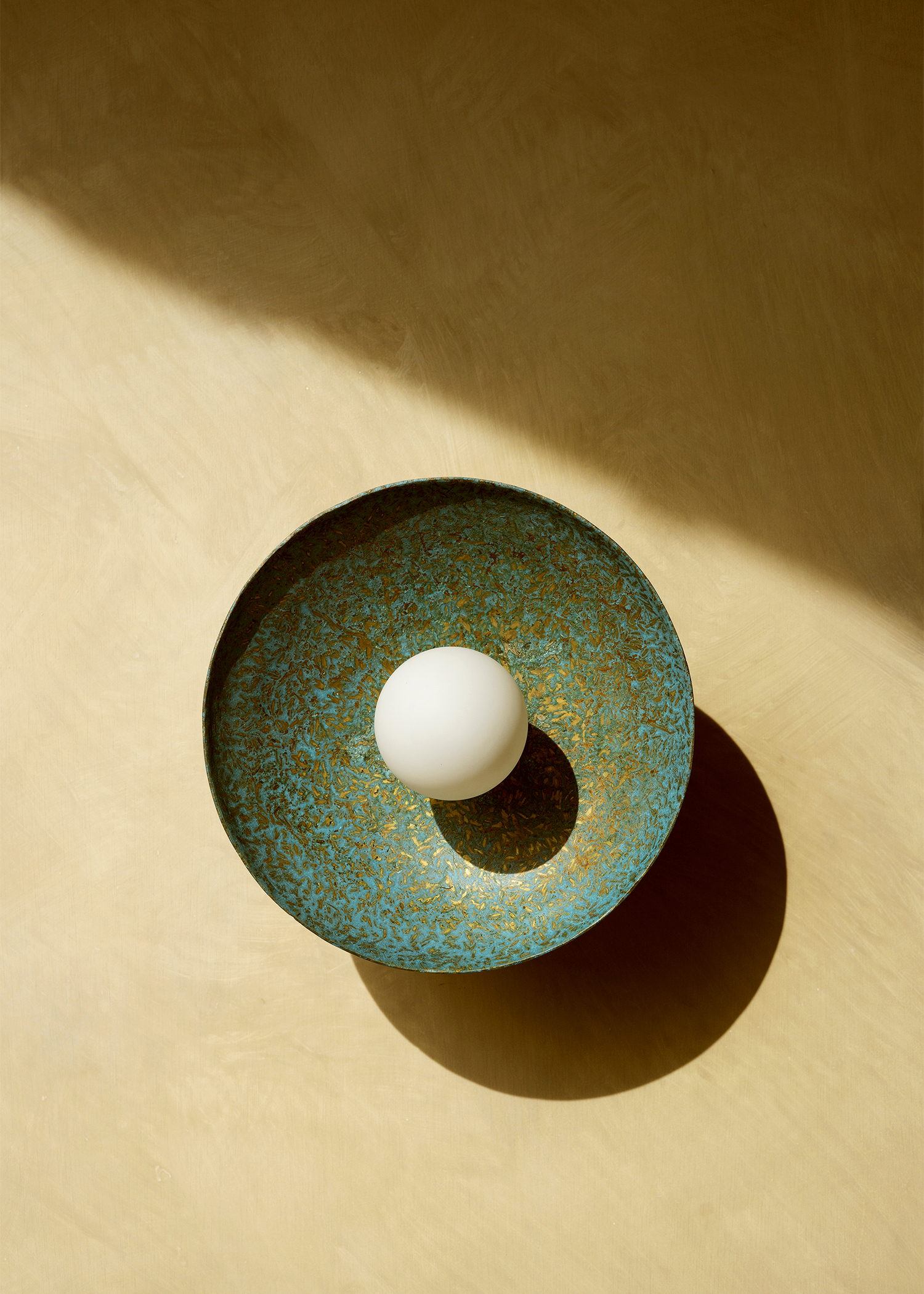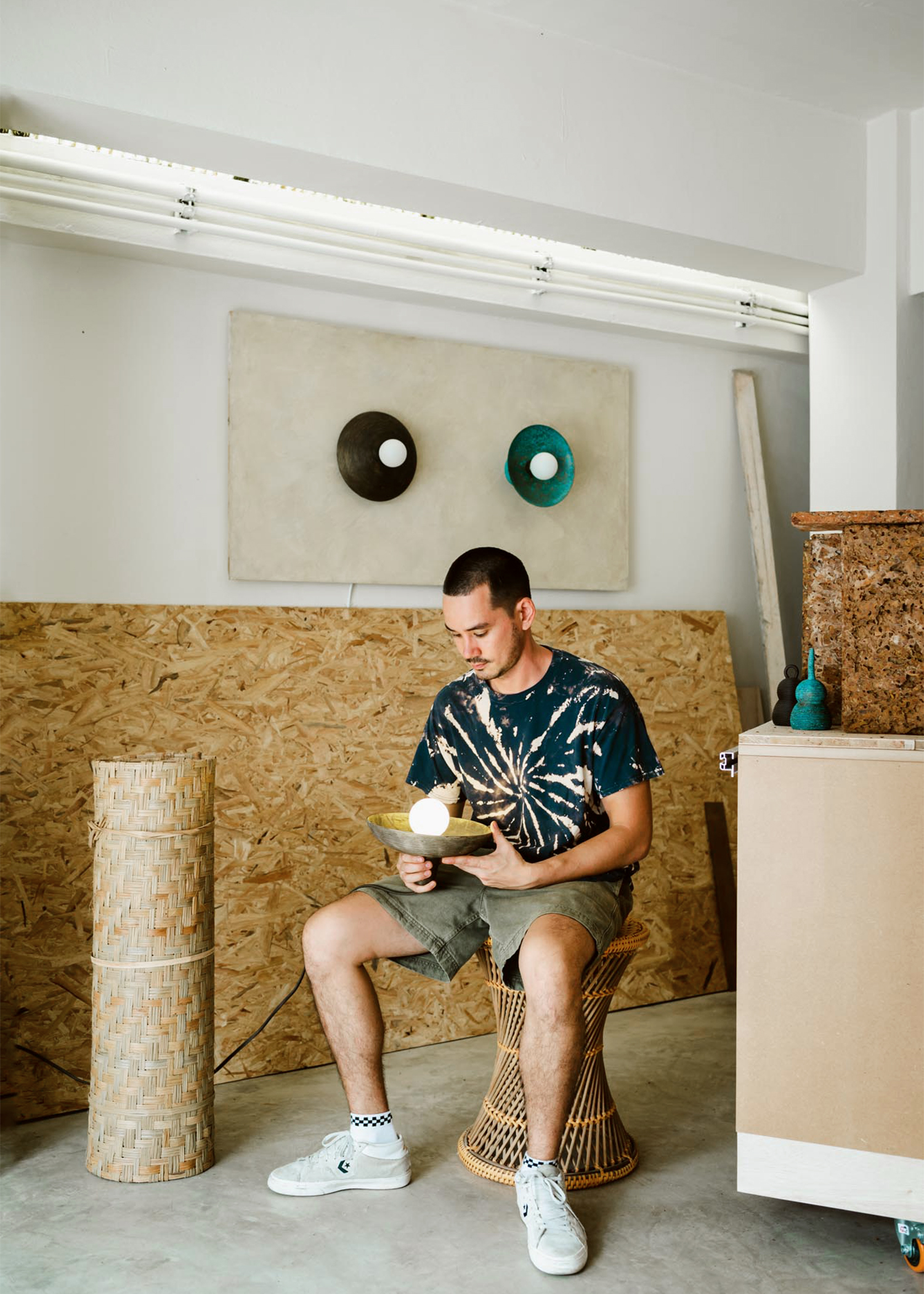 Among his signature objects, a collection of brass bells is emblematic of Robert's dedication to learn the uniqueness of traditional crafts. Right before the spread of COVID-19 pandemic, Robert travelled to a village in Northeast Thailand, Ban Pa Ao, where he learned from local artisans a lost-wax coiling technique typical of the region. People quickly felt connected with the story and began buying these bells, which were soon developed under new angles and their design naturally turned into lamps. Lights have personality, Robert claims, they change function and image throughout the day and the year. Light is fundamental in everyone's daily life, and therefore they are pivotal in Robert's production too.
However, according to Robert, there is a tension in objects that goes beyond function. They encapsulate dimensions in which cultures can find their space, but also people. Ancestral crafts and mythologies can evolve through practices in which intersubjective relationships are part of the narrative: product is secondary to connection between humans. Following this philosophy, Robert looks at the future and new horizons. One of his upcoming projects involves local villages in workshops as informal exchange, aiming at keeping alive the magical connection that exists between techniques and places. For Robert there is no space for design for design's sake, it's all about conviviality.