Slovenia: Place of Encounter
be.assembly was born with the idea of bringing together not only professionals but people – the most distant, the most diverse, held together by knowing how to do things and taking pleasure in doing them well. What unites us is perhaps the direction of our proceeding, the need to feel immersed in designing tomorrow, whatever that may be.
In Italian, the word 'assembly' indicates the physical place of encounter: we like to think that this is the word that denotes the characteristics of our doing and our existing together. We are not just a studio: we are an assembly that inhabits many places, our own and those of all those who collaborate or will collaborate with us. We have set out from the very beginning to create a solid human relationship with our collaborators, and to do so we should take time. Time and space are the dimensions that best speak of us: time for projects, time to think, time for sharing, and then space – the planned one and the one experienced in community.
Slovenia is only the first stage of a very long journey. We decided to start here: a journey that took us from Berlin to Venice, and from there to the Slovenian hills to meet those who will be our wood suppliers and the trustworthy carpenters who will be helping to make our projects a reality.
In between chats, we drove past Ljubljana, left the motorway behind and entered a mild road, made up of a thousand shadows and rays of light, which very slowly led us to the inn. We were silent for a while on the way: only as we drove and approached the inn did we realise how that moment would be crucial forever. As all firsts are.
A matter of work became a journey of discovery, we let ourselves be guided by those who know the land, its story, and who were able to show us clearly what was needed to build that present, and what will be needed for the future. We were welcomed by a family of expert antique collectors, lovers of beauty, wine, nature, quality and craftsmanship. Not only did we have access to an invaluable wealth of knowledge and materials, but we also had the opportunity to share a little piece of their lives: the grape harvest, the time of a good wine, the pleasure of an unexpected food. Young kids were relaying messages of the grape harvest with buckets strapped to their backs, full of smiles and laughter as we poured hand cut fruit in this year's harvest.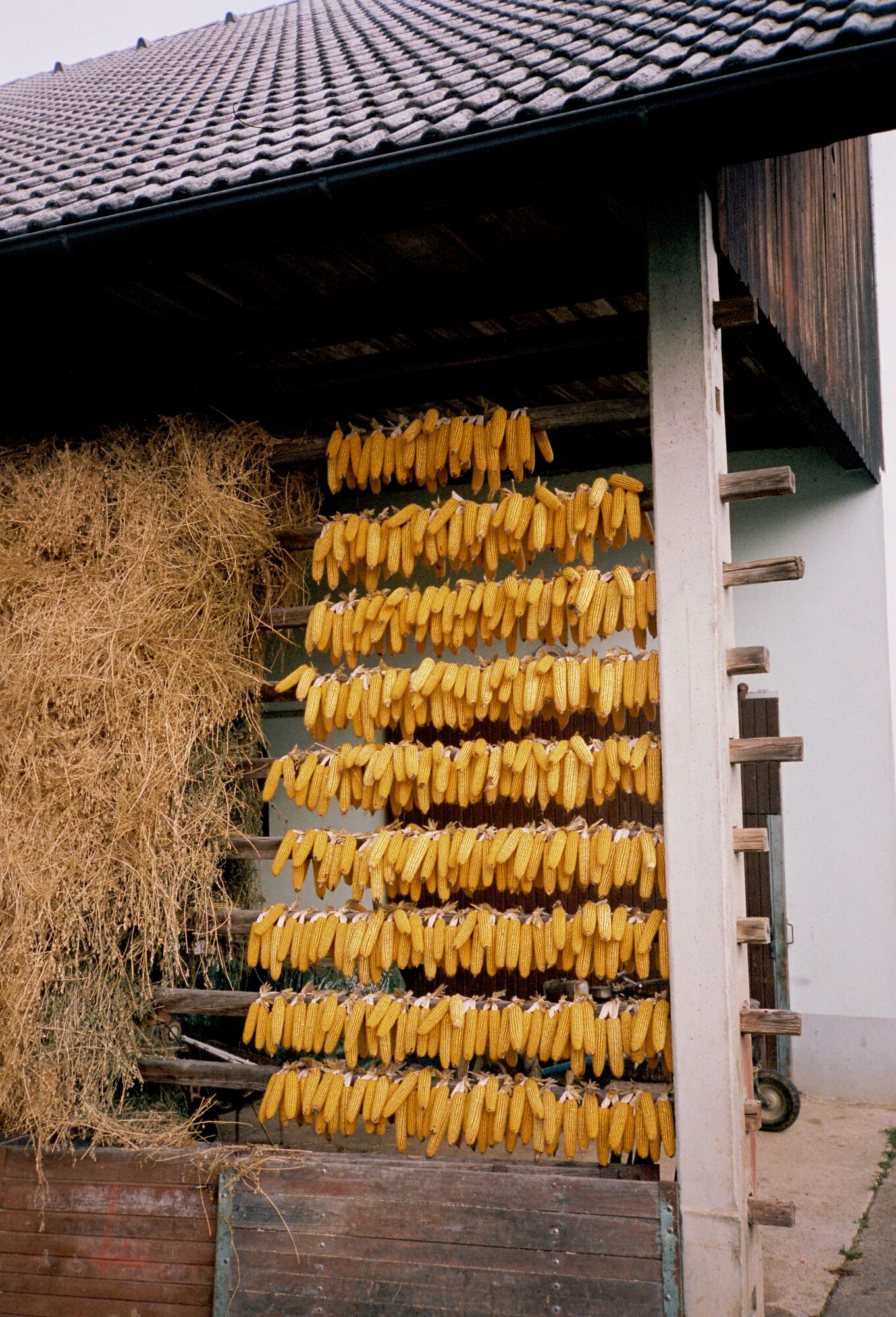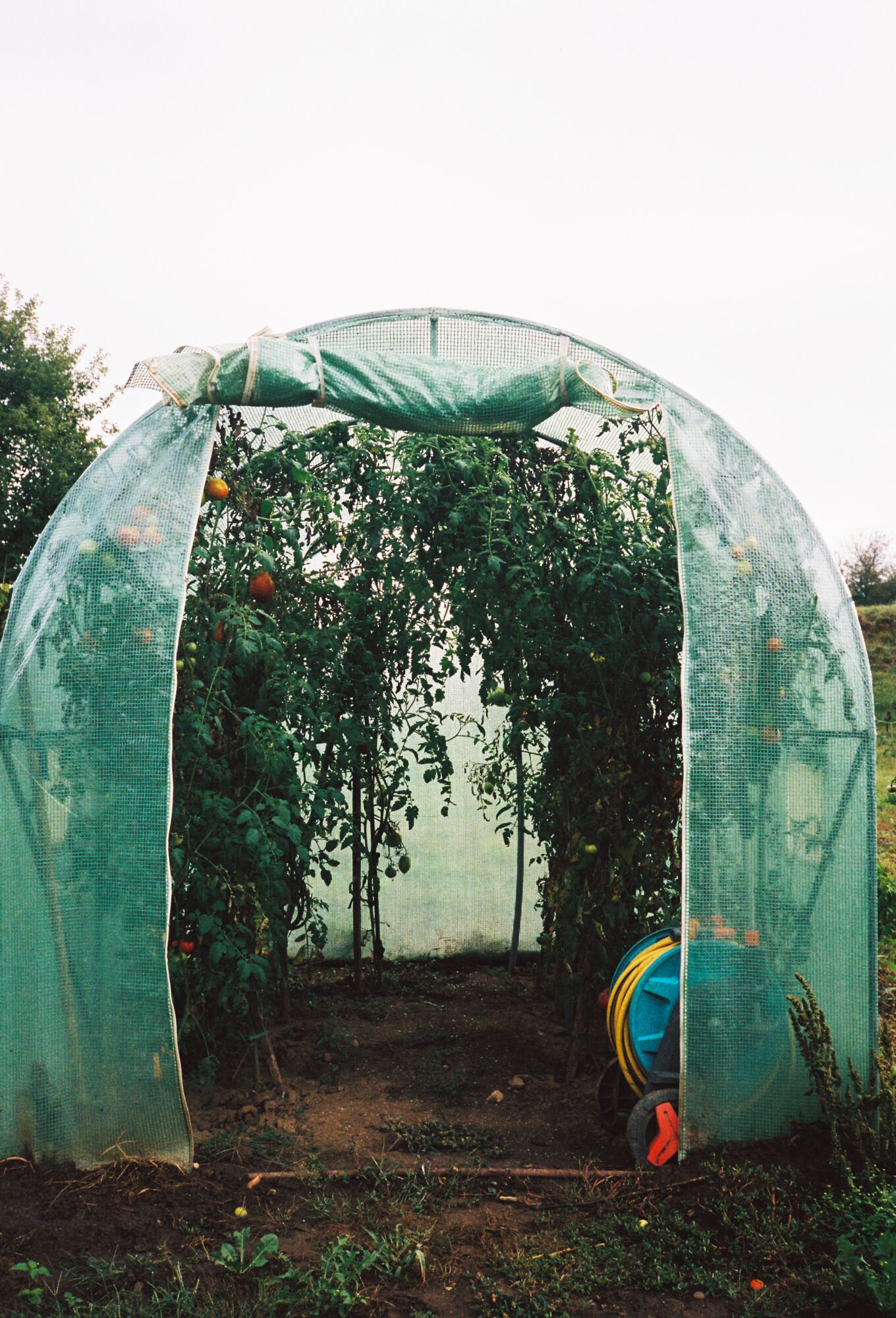 On a misty slovenian morning when visiting our wood production partners we found ourselves carried away into the high hills of the village. What seemed just like a morning stroll led to another adventure and new friends. The sun had not greeted the morning in full, the layer of morning fog kept the mystic hills from sight. We happened upon a little pasture with pigs mulling around the mud. They didn't seem bothered – perhaps they also had just welcomed the morning.
The protector of the swine came barking to meet us. Full of fur and with sweet eyes, it was impossible to feel threatened by that bark; it was more of a sweet tune than a warning. Following behind, the fluffy beast was an equally threatening man with a big smile and curious face. We waved hello and he mimicked. We explained we were visiting our friends and partners down the hill and just were having our morning walk. The furry guard was now disarmed and brushed up on our legs.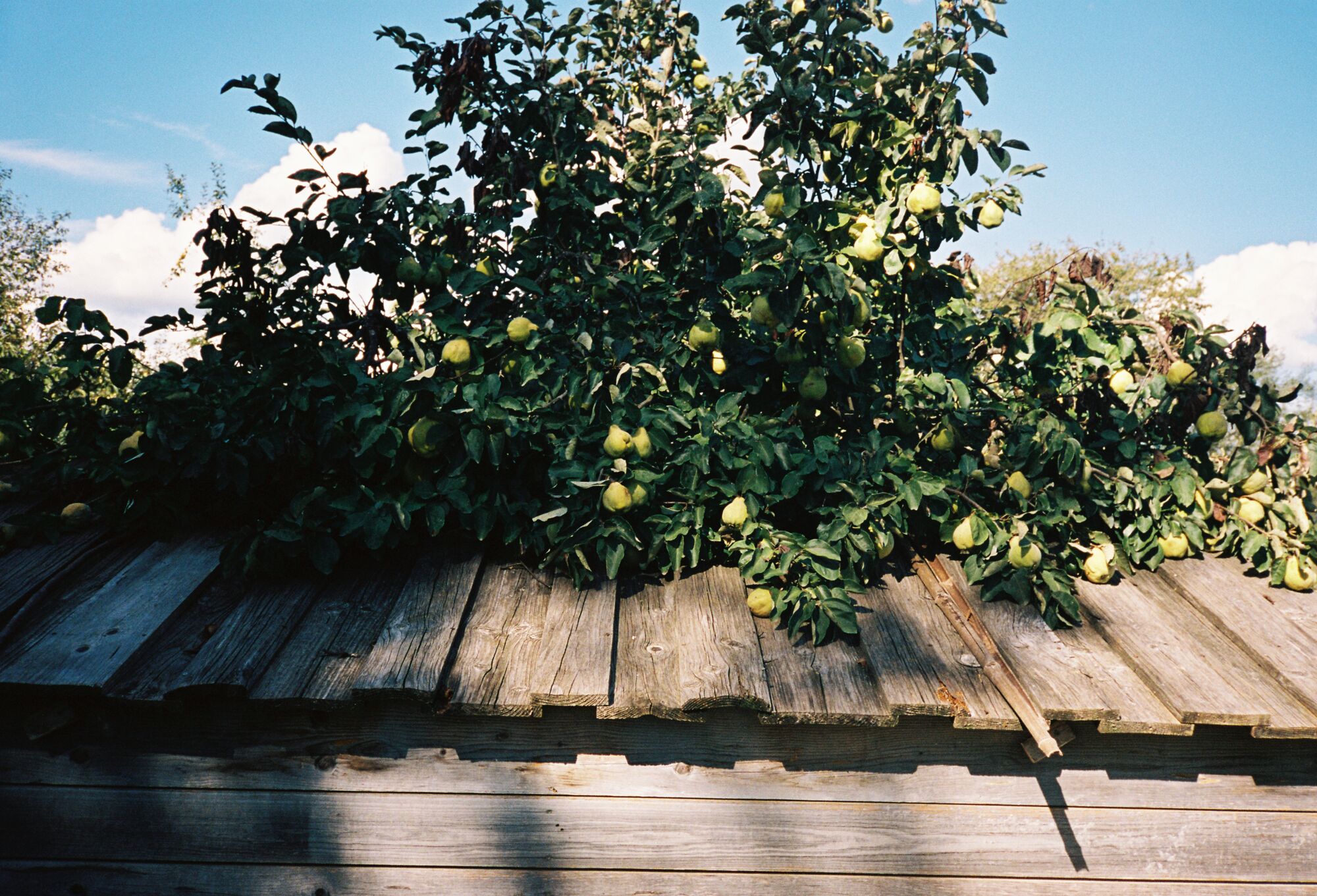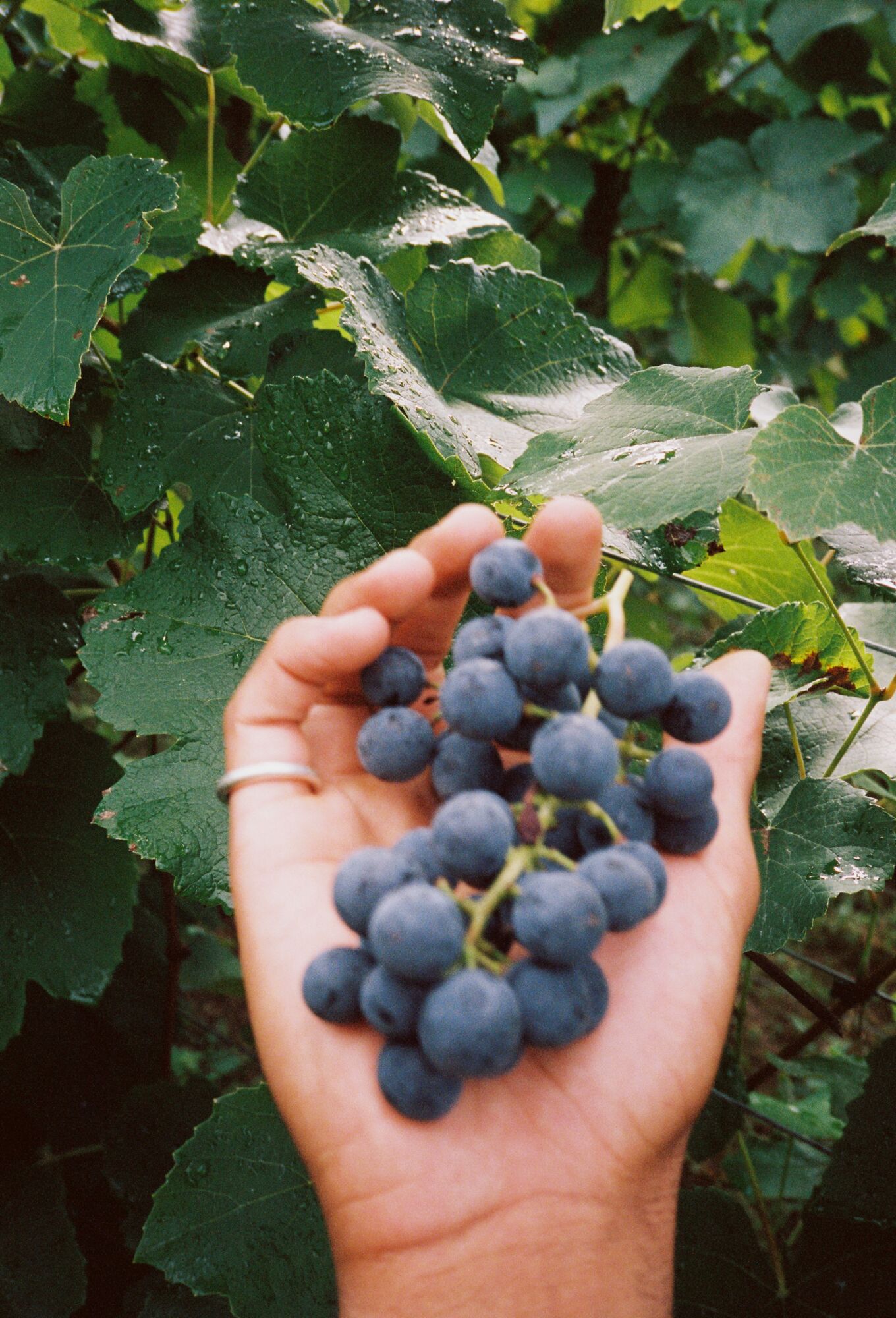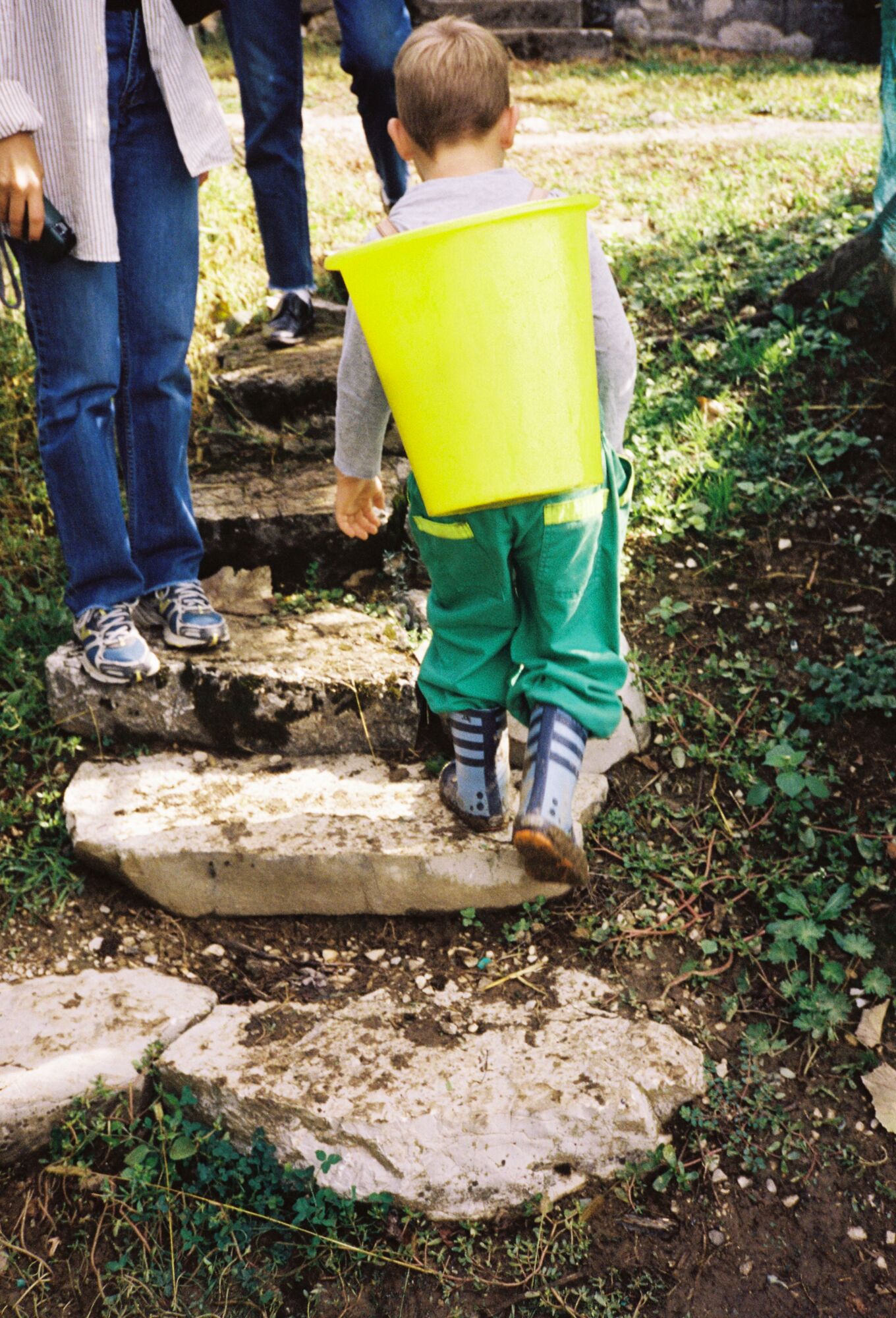 Uros, he was called, welcomed us to the village and beckoned us to follow him to his house. He introduced us to his in-laws and beautiful children. He explained that they were just about to make their way into the hills (pointing up past the fog) to harvest their grapes. With a smile impossible to reject he extended the invitation to join them.
With full anticipation we made our way to the tops of the trees and then some. Past the dense forest and winding back country roads we found ourselves on a hillside with rows of grapes and small village huts. As tradition goes, we began with a shot of spirits and high fives! Each of us was given a bucket, shears, and gloves. We disassembled into the rows partnering with one of the family members and were shown the proper technique where to cut and how to do it.
Enchanted by the scene and the subsequent members of this family it was hard to just cut grapes – we wanted to absorb every moment and feeling of what was happening. Kids would come down the row of vines, turn their back and steady themselves as we filled their backpacks with the fruit. After a few hours of harvesting we followed them to the house where the grapes were turned through the press by the skillful hands of grandpa.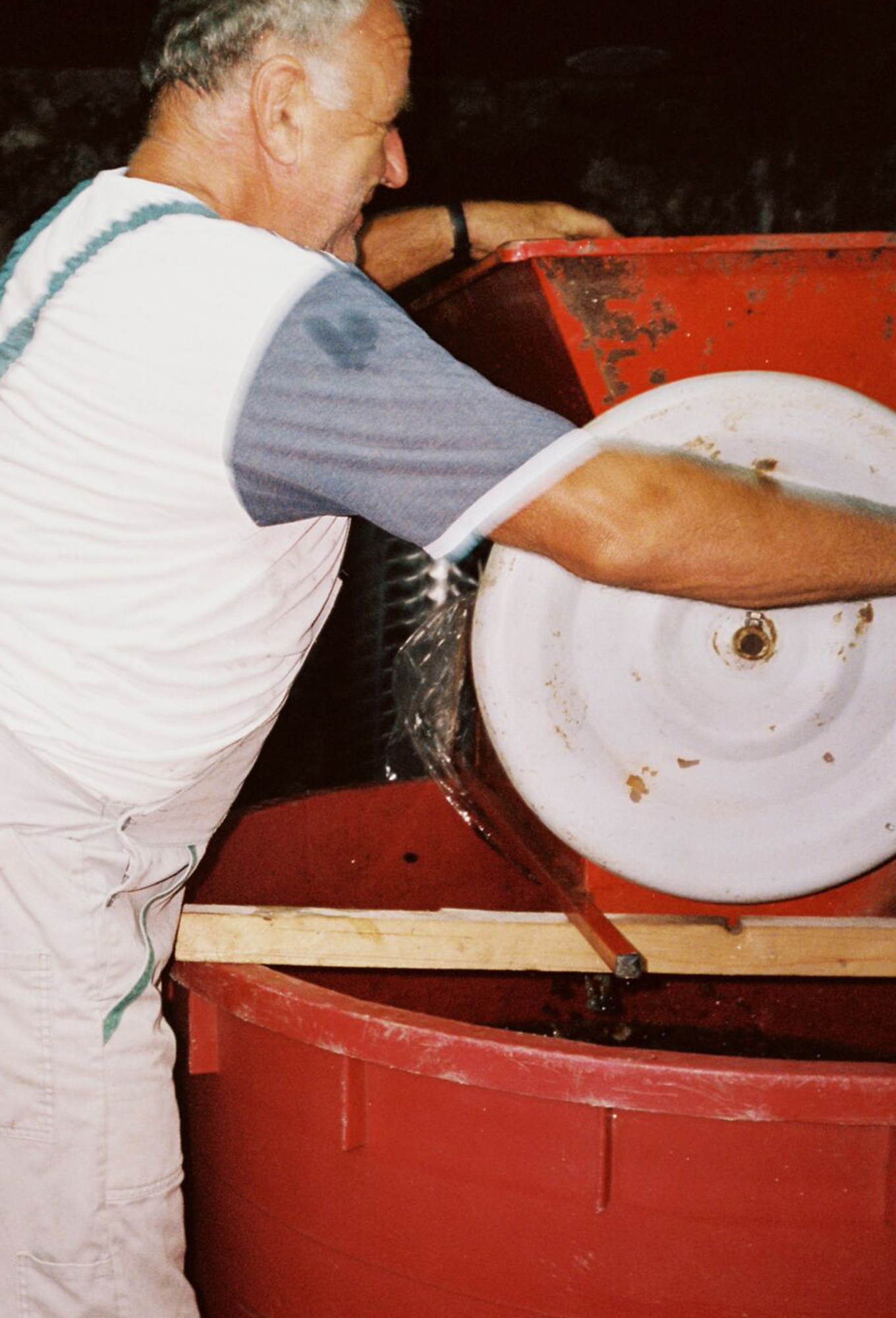 The whole scene was a dream. From soil to fruit this entire experience was rich with emotion, as was the love of this family and friends welcoming strangers into their world. Hesitant to part, we said our goodbyes and they said theirs with apple strudel and sausages. We packed the van once again and made our way down the hill fully perplexed by the beauty we just experienced. Later when recounting that morning we all agreed this is what we hope for as a collective behind be.assembly. This experience is a metaphor to what we wish and how we wish to engage 'with the love for the land'. Wherever we go or whichever project we begin, we want to emerge ourselves in the respective communities and be in the moment enjoying what is happening around us. Our whole Slovenian experience was just the confirmation of how we intend to exist as a collective. So here we are. Each project developed by the studio will be the fruit of a story, of the encounter between people and wishes. This is only a small story, but it will form and become a part of a much bigger one.
Slovenia was powerful.